1.15" Fossil Crow Shark (Squalicorax) Tooth- Morocco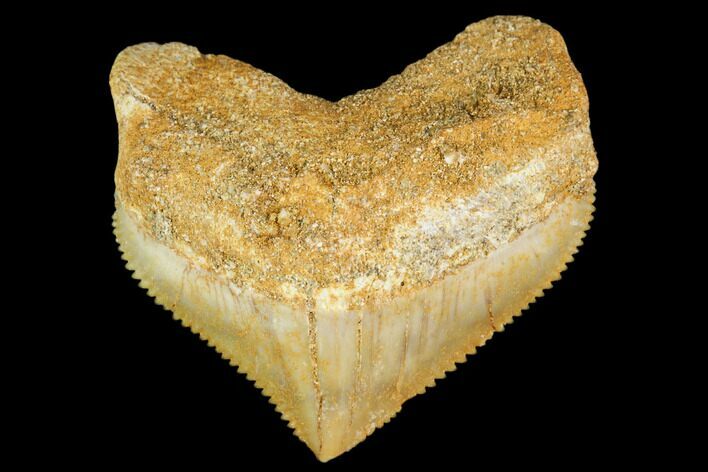 This is a 1.15" Crow Shark (Squalicorax) tooth from the Eocene aged phosphate deposits in the Oulad Abdoun Basin of Morocco The serrations are very strong. The enamel has cracks but is in excellent condition. This is a pathological tooth in that the crown is not lined up with the root as normal. This causes the rippling of the labial (flat) side.

The Crow Shark was a medium sized Lamniform shark of the Paleocene that resembled a modern Great White shark in shape. It had comparatively small teeth with heavy serrations. At 3-5 meters (10-16 ft) it was much smaller than the mega sharks of the time.
SPECIES
Squalicorax pristodontus
AGE
Eocene

LOCATION
Oulad Abdoun Basin, Morocco
FORMATION
Phosphate Deposits