1.2" Rare Red Barrandeops Trilobite - Hmar Lakhdad, Morocco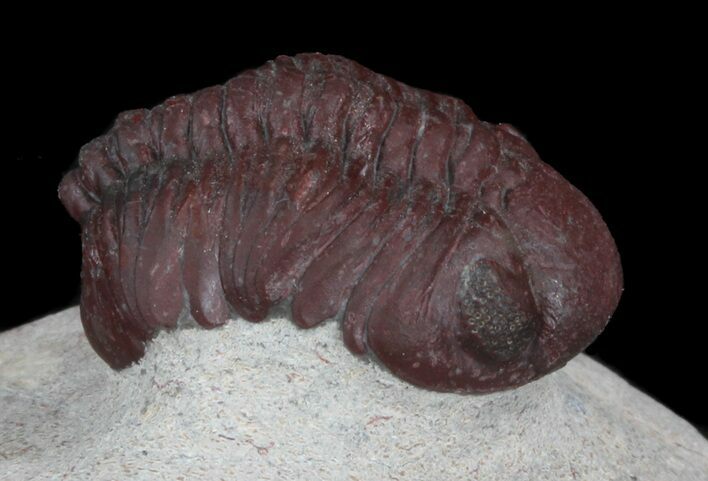 This is a rare, red Barrandeops granulops trilobite from Hmar Lakhdad, Morocco. The shell preservation is a deep red coloration which is very unique to the location. This specimen is 1.2" long and the tail is tucked, though is visible Nice preparation and eye facets on this trilobite.
Trilobites are very tough to find complete at the site that produces these red specimens. The red coloration is due to high levels of iron in the silicified exoskeleton.
SPECIES
Barrandeops granulops
LOCATION
Hmar Lakhdad, Morocco