Bargain, 1.24" Allosaurus Tooth In Sandstone - Colorado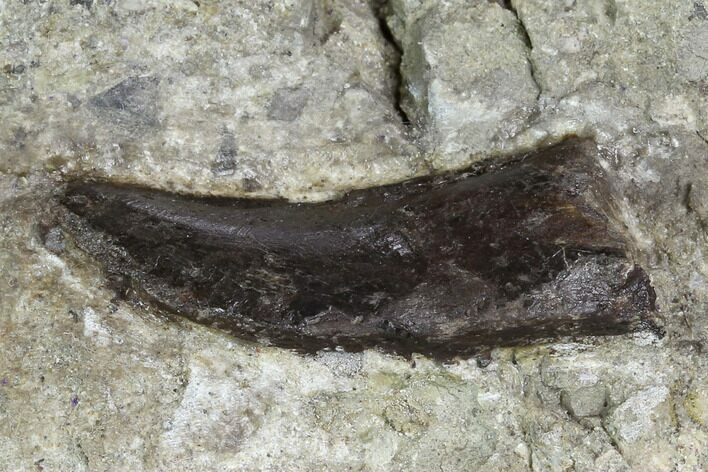 This is a 1.24" long Allosaurus tooth from the Morrison Formation near Dinosaur, Colorado. It was left partially embedded in the sandstone that it was found in. Unfortunately the tooth is pretty beat up with a lot of enamel damage, hence the bargain price,
Allosaurus was a theropod of the Late Jurassic that lived from 156 to 145 million years ago. It was a predator with a massive skull, serrated teeth, and gaping jaws. This powerful and plentiful carnivore genus could grow more than 30 feet long. Due to how plentiful it's
fossils
are in the Morrison Formation, it's been suggested that they may have been a pack hunter.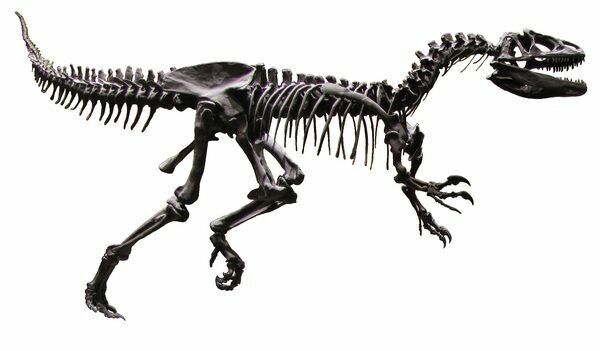 SPECIES
Allosaurus fragilis
LOCATION
Skull Creek, Dinosaur, CO
FORMATION
Morrison Formation
SIZE
Tooth 1.24" long, rock 3.4x2.9"