1.25" Calymene Celebra Trilobite - Illinois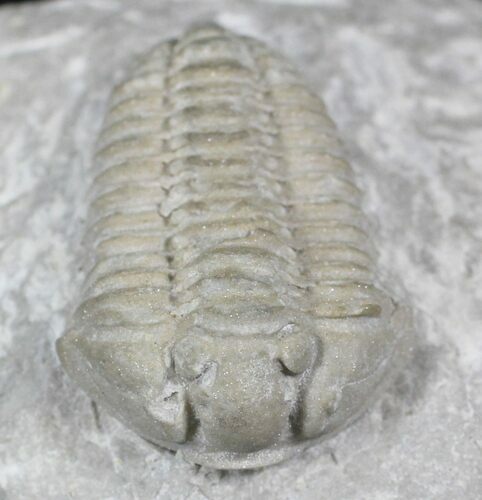 This is a Calymene celebra trilobite from Illinois preserved as an internal mold in Dolostone. It's 1.25" inches long and very 3D. These trilobites used to be fairly common, but over the decades the quarries they were collected from closed one by one and they are hard to find on the market now.
Calymene celebra is the
state fossil Wisconsin in 1985
.
AGE
Middle Silurian

FORMATION
Niagaran Limestone