1.3" Fossil Sand Dollar (Heliophora) - Boujdour Province, Morocco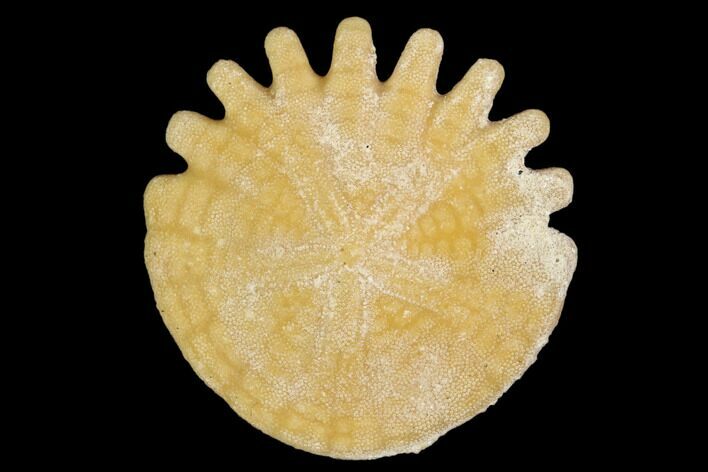 This is a 1.3" fossil sand dollar (Heliophora) from Boujdour Province, Morocco. This specimen is in excellent condition with all digits completely intact, and detailed preservation petaloids and other anatomical details.

Heliophora is a genus of small sand dollars belonging to the family Rotulidae. The genus has distinctive indentations along the edge of the test (body), but the extent and depth of these can very remarkably between individual specimens. In the case of these specimens the indentations are very pronounced.
LOCATION
Boujdour Province, Morocco