1.45" Partial Didelphodon Jaw - Cretaceous Marsupial Mammal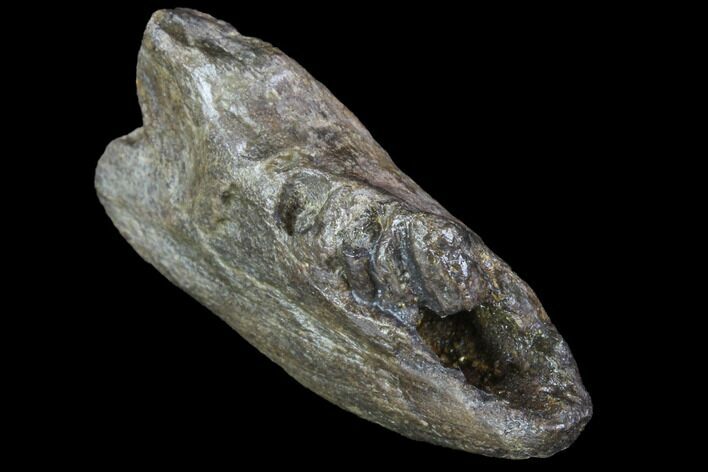 This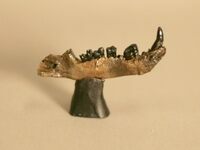 A cast of the first Didelphodon mandible to be discovered still containing teeth, now located in the permanent collection of The Children's Museum of Indianapolis.
Creative Commons License
is a partial jaw section, from the Cretaceous mammal, Didelphodon. It was recently collected from the Hell Creek Formation of Powder River County, Montana. Comes in an floating frame display case.
Fossil evidence suggests Didelphodon was a small predator, perhaps filling the niche that otters do today. It probably had an omnivorous diet, possible for feeding on mollusks, dinosaur eggs, lizards and plants.

This critter's jaws were strong enough to eat little dinosaurs
Three species are known: Didelphodon vorax, D. padanicus, and D. coyi. It is known from the Hell Creek Formation of Montana, the Lance Formation of Wyoming, and the Scollard Formation of Alberta, where it is one of the most abundant mammals.
LOCATION
Powder River County, Montana
FORMATION
Hell Creek Formation