1.5" Pyrite Replaced Brachiopod (Paraspirifer) Fossil - Ohio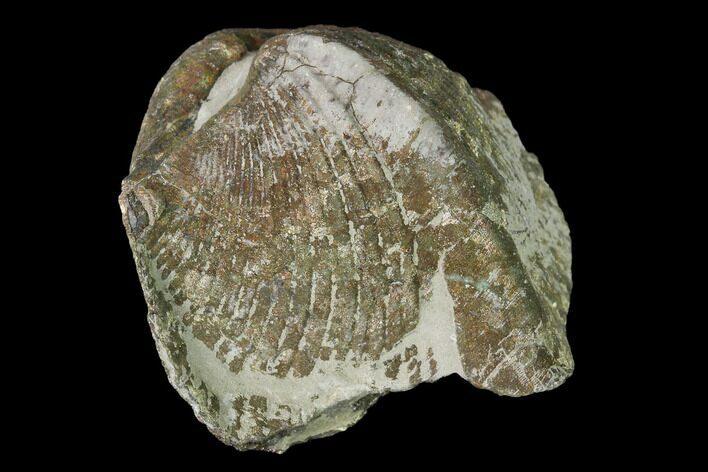 This is a brachiopod fossil of the species Paraspirifer bownockeri that has been replaced by iron pyrite. It comes from the Devonian-aged Silica Shale near Sylvania, Ohio. The quarries where these brachiopods used to be found are now closed to collectors so they are much harder to acquire.

You can really feel the heft of the iron pyrite in this specimen when you hold it in your hand.
SPECIES
Paraspirifer bownockeri
AGE
Middle Devonian