1.54" Serrated Tyrannosaur Tooth - Judith River Formation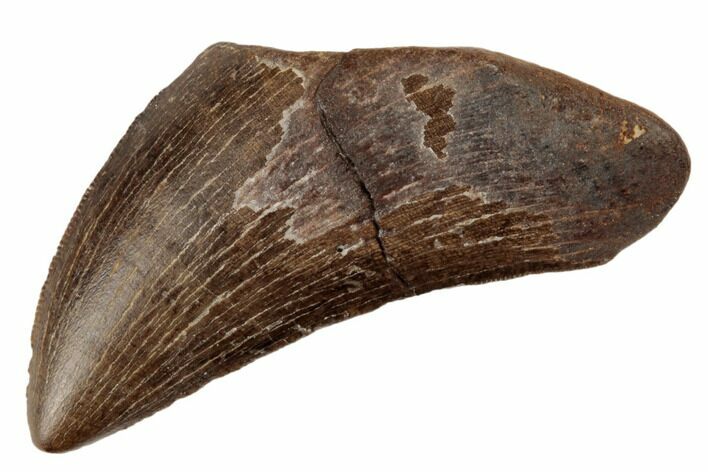 This is a serrated, 1.54" long Tyrannosaur tooth from the Judith River Formation of Montana. This formation is approximately 75 million years old, or about 9 million years older than the Hell Creek Formation which also produces T. rex.
There is one repaired crack in the lower half of the tooth.
Comes with a small, acrylic case.
SPECIES
Albertosaurus, Gorgosaurus or Daspletosaurus
LOCATION
Hill County, Montana
FORMATION
Judith River Formation