1.57" Serrated Tyrannosaur Tooth - Judith River Formation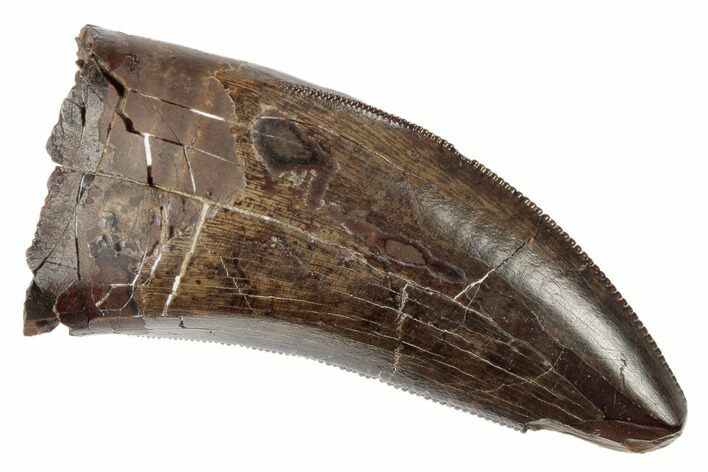 This is a serrated, 1.57" long Tyrannosaur tooth from the Judith River Formation of Montana. This formation is approximately 75 million years old, or about 9 million years older than the Hell Creek Formation which also produces T. rex.
The enamel is very nice on one side but half worn on the other. Most of the serrations are visible and the tip appears to have feeding damage.
SPECIES
Albertosaurus, Gorgosaurus or Daspletosaurus
LOCATION
Hill County, Montana
FORMATION
Judith River Formation