1.6" Asaphiscus Wheeleri Trilobite (Molt)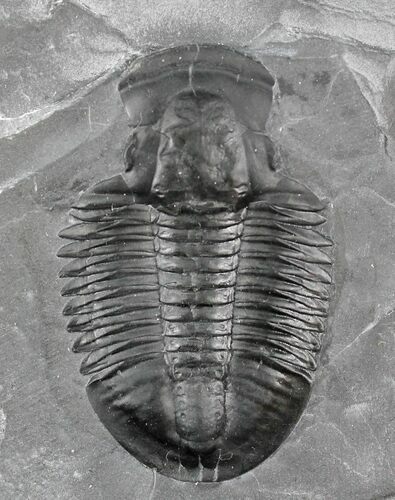 Here is a 1.6" long Asaphiscus wheeleri trilobite molt from the Wheeler Shale of Utah. Like modern day lobsters, trilobites molted as they grew, crawling out from underneath the discarded shell. The shell on the sides of the trilobites head (cheeks or more technically librigena) separated from the rest of the shell allowing the trilobite to crawl out from underneath.

This specimen is a beautiful dark, black shell and was cleaned with air abrasives.

SPECIES
Asaphiscus wheeleri
LOCATION
House Range, Utah