1.8" Wire Wrapped, Fossil Mako Tooth Necklace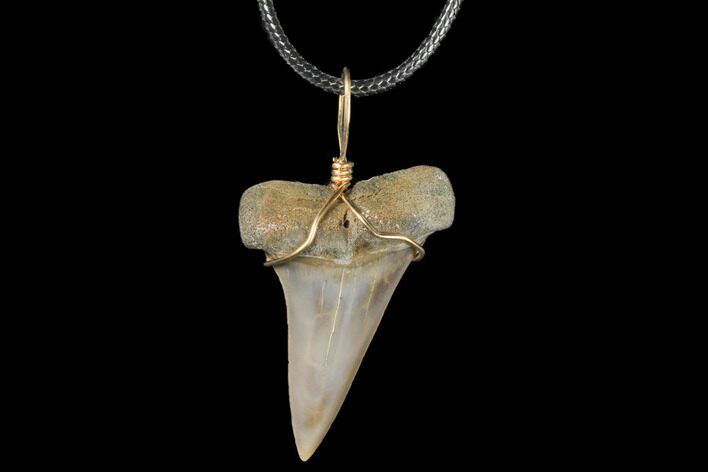 This is a beautiful, wire wrapped pendant featuring a 15 million year old fossil shark (Carcharodon hastalis) tooth collected in South Carolina. It comes with a 18" cord.
The exact classification of these teeth has been hotly debated for several decades. Historically these teeth have been classified as a Mako shark (Isurus planus or Cosmopolitodus planus) but more recent research has suggested they fall into the white shark lineage (Carcharodon planus) You can read more about this
here
.
SPECIES
Carcharodon (Isurus) hastalis
FORMATION
Temblor Formation
SIZE
Tooth 1.8" long, 18" cord