This Specimen has been sold.
1.9" Realistic, Polished Fossil Coral Skull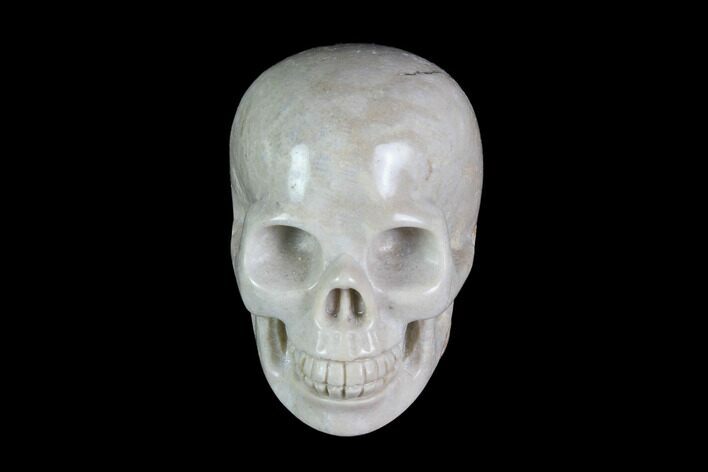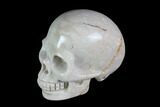 This is a 1.9" long specimen of fossil coral that has been meticulously sculpted and polished into the shape of a skull. The detailing is quite intricate and symmetrical. The polishing allows the beautiful, fossilized structure of the coral to easily be seen, similar in structure to coral from Indonesia. This specimen is polished to a mirror-finish. As these corals fossilized the original organic material was replaced by silica, iron, manganese and other minerals.
SPECIES
Coral (Unknown Species)
SIZE
1.9" long, 1.5" wide, 1.3" tall