10.7" Wide Eocrinoid (Ascocystites) Cluster - Ordovician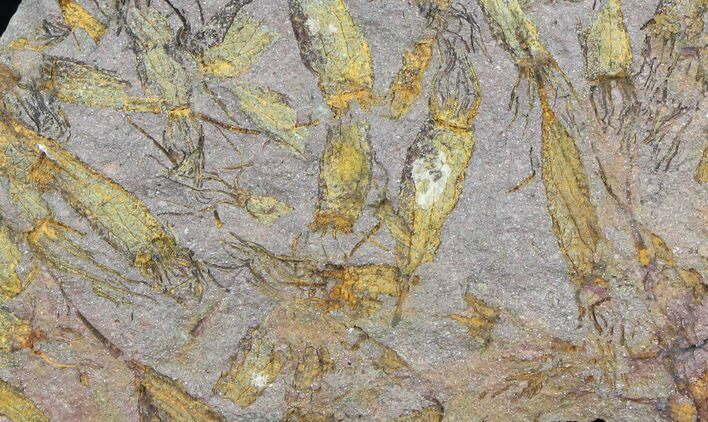 This is a plate of very detailed Eocrinoids of the genus Ascocystites collected near El Kaid Rami, Morocco. There are several dozen specimens on both sides of the rock. Many have a vibrant orange color due to the oxidization of iron pyrite which originally replaced the fossils. This is a very nice cluster.

Comes with an acrylic display stand.

Eocrinoids were an early group of echinoderms that lived between the Early Cambrian and Late Silurian periods. They had a stalk which attached them to the bottom of the ocean via a holdfast and were benthic suspension feeder which used their arms to move particles of food towards a mouth. They are believed to be ancestral to many other groups including crinoids and blastoids.
AGE
Lower Ordovician

LOCATION
El Kaid Rami, Morocco
FORMATION
Kataoua Formation