This Specimen has been sold.
13-1/2" Fossil Orthoceras & Goniatite Plate - Stoneware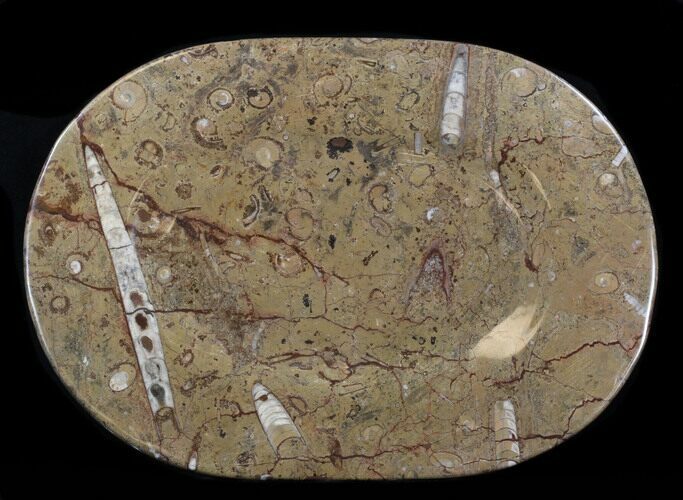 This a beautiful stoneware serving platter made out of polished rock containing 400 million year old
fossils
of a straight cephalopod, Orthoceras regulare and Goniatites. The fossiliferous rock is quarried in the Atlas Mountains of Morocco and handcrafted into this beautiful stoneware. Each piece is one of a kind and have there own unique appearance making no two pieces the same.
SPECIES
Arionoceratid Nautiloid
LOCATION
Anti-Atlas Mountains, Morocco