2.1" Heteromorph (Acrioceras) Ammonite - Russia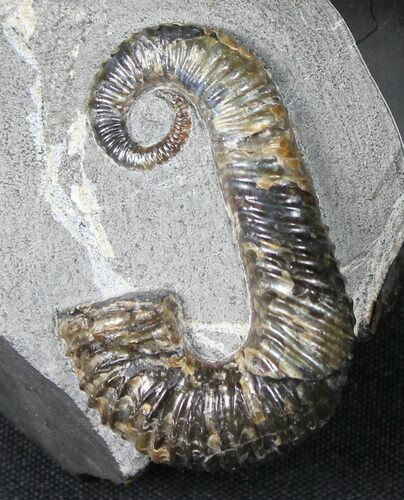 This is a beautiful, iridescent, heteromorph ammonite fossil from the Volga River Region of Russia. While most ammonites have spiral shells that retain the same shape throughout life, heteromorph ammonites have uncoiled shells. The likely had a different mode of life than other ammonites as the uncoiled shape would have slowed down swimming.

The ammonite is 2.1" long, and is wonderfully prepared. The rock around it has been beautifully sculpted so that it displays very aesthetically.
LOCATION
Shilovka, Volga River, Russia