2.1" Hadrosaur (Duck-Billed Dinosaur) Finger Bone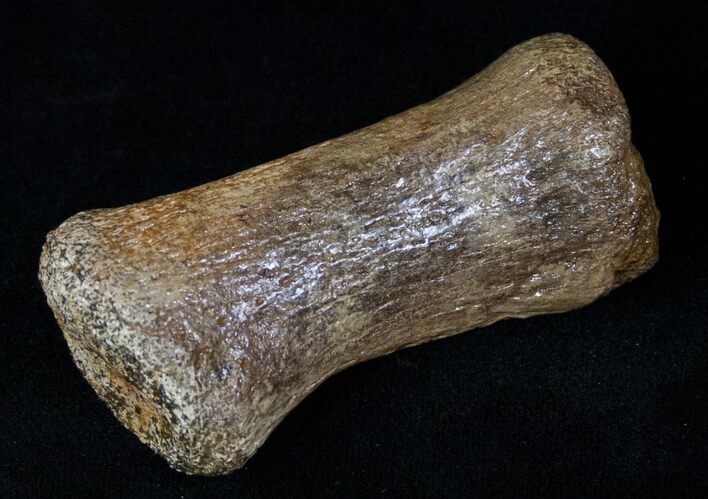 This is a nicely preserved finger bone from a Hadrosaur found in the Two Medicine Formation (Judith River Group) of Eastern Montana. The bone is 2.1" long and nicely preserved with only some minor weathering.

Within the Judith River Group there are 3 major hadrosaurids, Brachylophosaurus, Kritosaurus, and Lambeosaurus with Brachylophosaurus being the most commonly found. With just a single bone it is hard to differentiate between the different genera and give a definitive identification.
SPECIES
Brachylophosaurus, Kritosaurus, or Lambeosaurus
LOCATION
North Central Montana
FORMATION
Two Medicine Formation, Judith River Group