2.2" Bug-Eyed Coltraneia Trilobite - Great Eye Detail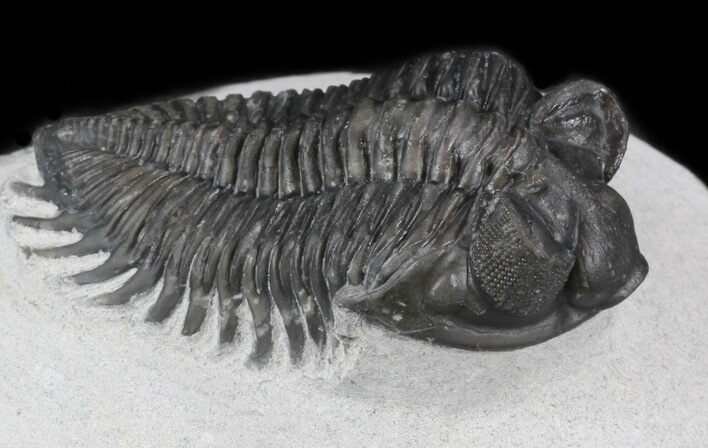 This is a large-eyed, Coltraneia trilobite with amazing "tower eyes" full of hundreds of eye facets. The species has often been referred to as a Treveropyge in the past. It was quarried at Ofaten Mountain, Morocco. There is a small amount of shell restoration.

This specimen is 2.2" long.
SPECIES
Coltraneia oufatenensis
FORMATION
El Otfal Formation