2.3" Cretaceous Bony Fish (Thryptodus) "Rostrum" - Kansas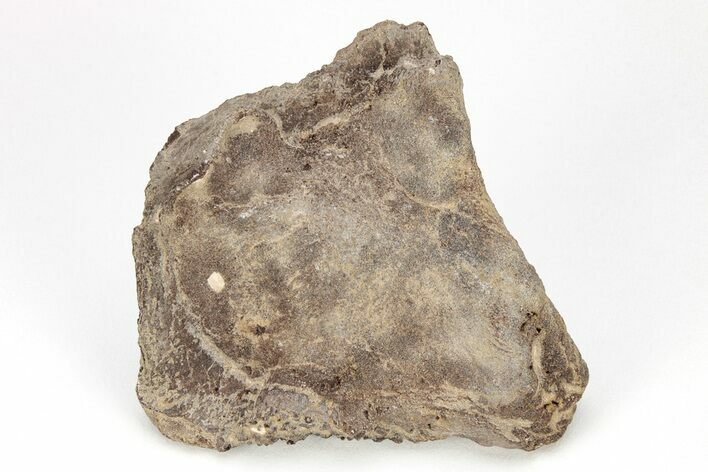 This is a 2.3" long fossilized rostrum section from a rare Cretaceous bony fish (Thryptodus sp.). It was collected from the Smoky Hill Chalk in Gove County, Kansas. The bone has excellent preservation and minimal repair. This is a really cool specimen that collectors shouldn't pass up. Thryptodus had a thick, blunt snout that paleontologists conjecture was used like a battering ram. This genus had some variability in the look of the rostrum depending on where it was located along the snout.
The Smoky Hill Chalk Member of the Niobrara Chalk formation is a Cretaceous conservation Lagerstätte, or fossil rich geological formation, known primarily for its exceptionally well-preserved marine reptiles. It outcrops in parts of northwest Kansas, its most famous localities for fossils, and in southeastern Nebraska. Large well-known fossils excavated from the Smoky Hill Chalk include marine reptiles such as plesiosaurs, large bony fish such as
Xiphactinus
, mosasaurs, pterosaurs, and turtles.
LOCATION
Gove County, Kansas
FORMATION
Niobrara Formation