2.32" Fossil Crocodile (Elosuchus) Tooth - Morocco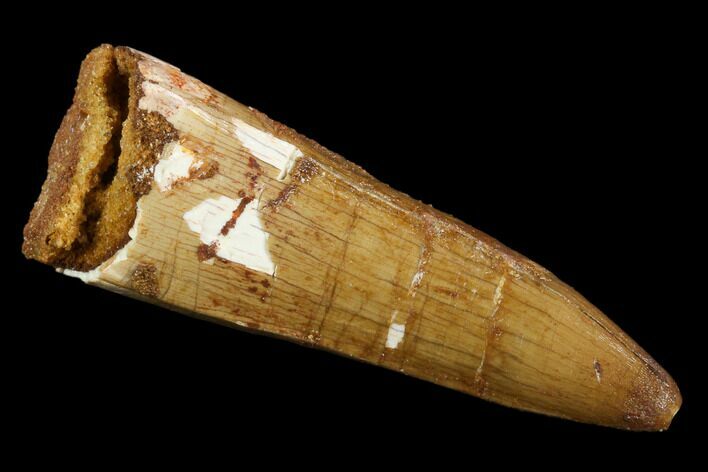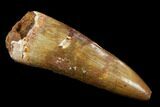 This is a 2.32" fossil crocodile tooth from the Cretaceous age Kem Kem Beds, Morocco. It is likely this tooth is from a crocodyliform of the genus Elosuchus. It's a very large tooth for these crocodiles. Three repaired cracks in the crown and some crack fill restoration one ones side.
The Kem Kem Beds are famous for yielding a diverse, Late Cretaceous, vertebrate assemblage including fish, reptiles and dinosaurs such as Spinosaurus. These
fossils
are found in a thin bed that outcrops around the edge of a large plateau near Taouz, Morocco. Local miners collect these fossils by digging narrow tunnels by hand into this plateau following the layer.
A paper on this assemblage can be found at:
Vertebrate assemblages from the early Late Cretaceous of southeastern Morocco: An overview
LOCATION
Taouz, Kem Kem Basin, Morocco