2.32" Serrated Tyrannosaur Tooth - Judith River Formation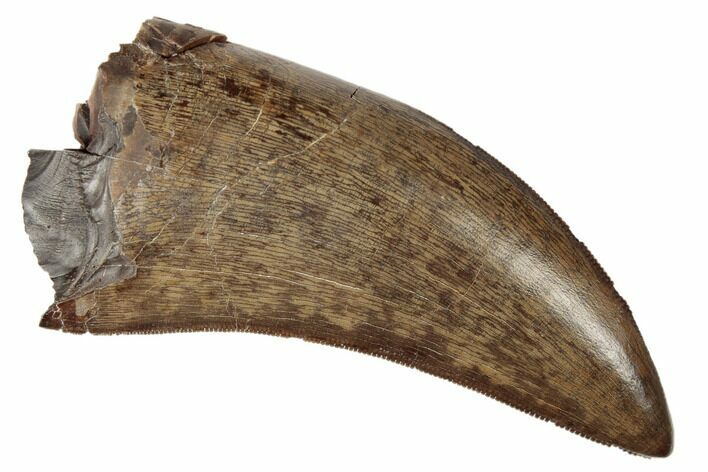 This is a gorgeous, serrated, 2.32" long Tyrannosaur tooth from the Judith River Formation of Montana. This formation is approximately 75 million years old, or about 9 million years older than the Hell Creek Formation which also produces T. rex.
This tooth has beautiful enamel preservation and nearly flawless serrations with no tip wear. There is a stabilized crack near the base, but no restoration.
SPECIES
Albertosaurus, Gorgosaurus or Daspletosaurus
LOCATION
Hill County, Montana
FORMATION
Judith River Formation