2.35" Longianda Trilobite With Pos/Neg Split - Issafen, Morocco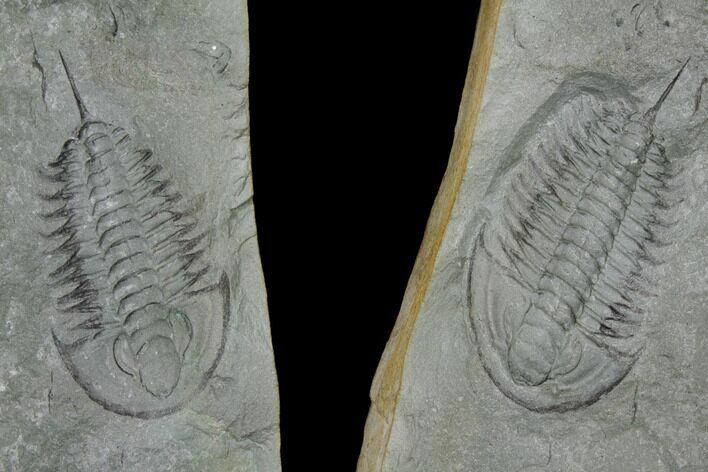 In the past few of years, deposits near Issafen, Morocco have begun yielding a new assemblage of Early Cambrian trilobites. This is a is a 2.35" long Pseudosaukianda lata from these deposits with both the positive and negative split included.
SPECIES
Pseudosaukianda lata
LOCATION
Issafen, Morocco
FORMATION
Issafen Formation
SIZE
2.35" long, Rock 10.5x4.1"