2.4" Hadrosaur (Duck-Billed Dinosaur) Finger Bone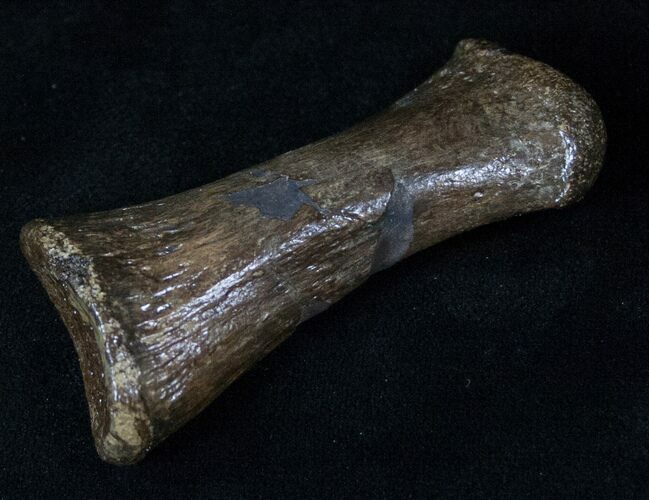 This is a nicely preserved finger bone from a Hadrosaur found in the Two Medicine Formation (Judith River Group) of Eastern Montana. The bone is 2.4" long and nicely preserved with no significant weathering or erosion. There are a few repaired cracks in the bone with some gap fills.

Within the Judith River Group there are 3 major hadrosaurids, Brachylophosaurus, Kritosaurus, and Lambeosaurus with Brachylophosaurus being the most commonly found. With just a single bone it is hard to differentiate between the different genera and give a definitive identification.
SPECIES
Brachylophosaurus, Kritosaurus, or Lambeosaurus
LOCATION
North Central Montana
FORMATION
Two Medicine Formation, Judith River Group