2.5" Archimedes Screw Bryozoan Fossil - Alabama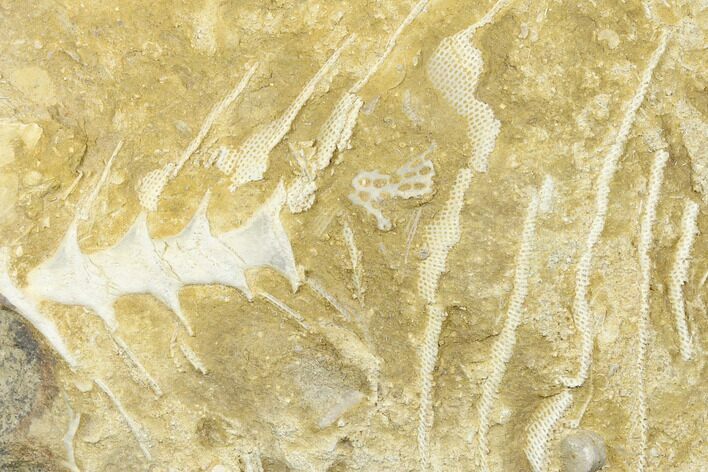 Here is a nice example of Archimedes sp., a bryozoan from the Bangor Formation of Alabama. This unusual cork-screw shaped bryozoan commonly referred to as an "Archimedes Screw" is unique to the Mississippian age rocks of North America. There are a variety of other marine fossil fragments peppered throughout the limestone. This plate comes with an acrylic display stand.
Bryozoans are microscopic aquatic invertebrates that live in colonies, forming skeletal structures. The form of these skeletal structures is unique to each particular species. The individual Byrozoans which form the colonies are called zooids and are filter feeders, straining nutrients from the surrounding water.
AGE
Mississippian

LOCATION
Franklin County, Alabama
FORMATION
Bangor Limestone Formation
SIZE
Bryozoan 2.5" long on 3.1 x 2.4" rock