2.5" Bug-Eyed Coltraneia Trilobite - Great Eye Detail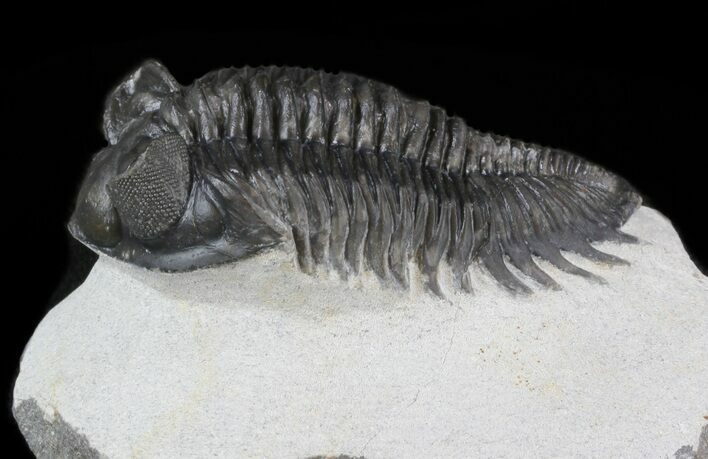 This is a large-eyed, Coltraneia trilobite with amazing "tower eyes" full of hundreds of eye facets. The species has often been referred to as a Treveropyge in the past. It was quarried at Ofaten Mountain, Morocco.

This specimen is good sized at 2.5" long, and is nicely prepared. No restoration.
SPECIES
Coltraneia oufatenensis
FORMATION
El Otfal Formation