2.5" Fossil Ceratopsian (Achelosaur) Vertebra With Stand - Montana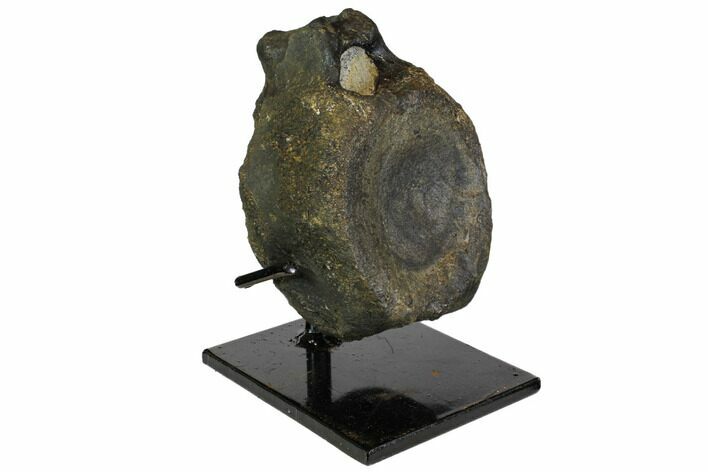 This is a 2.5" Ceratopsian (Achelosaur) caudal (tail) vertebra from the Two Medicine Formation Montana. It is in very good condition and includes the vertebral arch. This specimen is from near the tip of the tail of a large individual.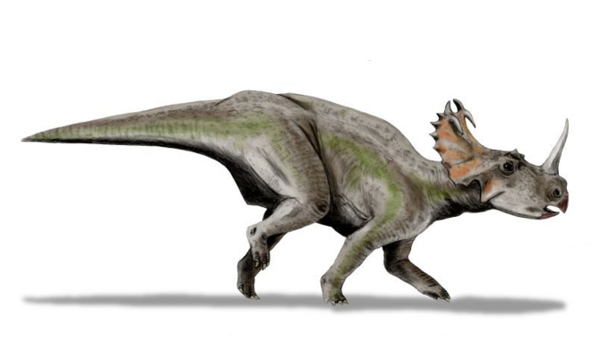 Ceratopsians are a group of plant-eating dinosaurs from the Cretaceous characterized by a bony frill on the back of the skull and a unique upper beak bone, called a rostral. Ceratopsians ranged in size from 1 meter (3 ft) and 23 kilograms (50 lb) to over 9 meters (30 ft) and 9,100 kg (20,100 lb). Triceratops is by far the best-known ceratopsian to the general public.
LOCATION
Pondera County, Montana
FORMATION
Two Medicine Formation
SIZE
2.5" long, 4.4 tall, 5.7" on stand