2.6" Graptolite (Desmograptus) Fossil - Rochester Shale, NY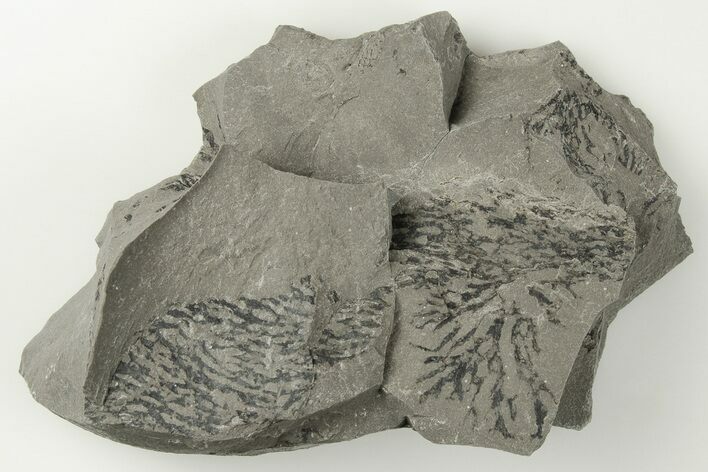 This is a fossil graptolite from the Rochester Shale near Middleport, New York. These colony-forming marine animals are Middle Silurian in age.
Comes with an acrylic display stand.
Graptolites are tiny extinct animals that lived together in groups or colonies and shared the same skeleton. Each animal built its own living chamber, and these then were stuck together to make the colony. Some colonies grew like branches of a tree, with many living chambers on each branch. Different kinds of graptolite colonies had branches with different shapes. They could be straight, curved or even spiral-shaped.
AGE
Middle Silurian

LOCATION
Middleport, New York
FORMATION
Rochester Shale
SIZE
Graptolite: 2.6" wide, Rock: 3.3 x 2.3"