2.8" Polished Dinosaur Bone (Gembone) Section - Utah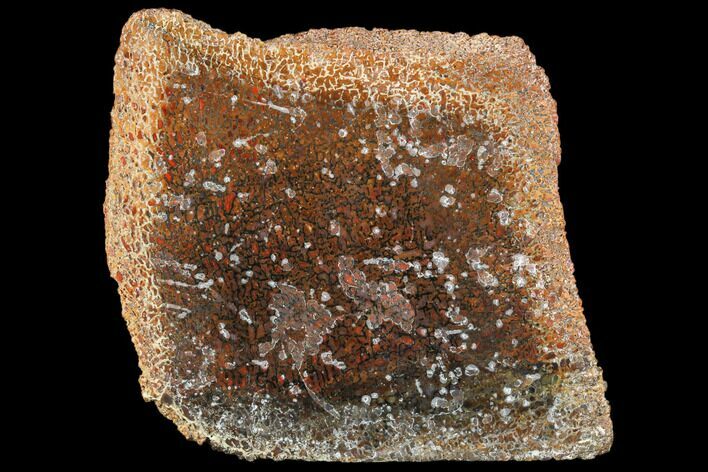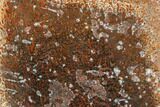 This is a 2.8" piece of agatized dinosaur bone from the Morrison Formation, Utah. Both sides have been polished to a matte finish which allows for the beautiful internal cell structure to be seen. This specimen has striking, red agatized cells and orange external border that highlights the bone structure. The small cells would be indicative of a non-theropod dinosaur. This specimen has been lacquered on one side.

Agatized dinosaur bone is a rare form of fossilized dinosaur bone where the original fossilized bone has been re-mineralized (replaced) with silica based compounds (agate, jasper, chalcedony, or opal).


FORMATION
Morrison Formation