2" Fossil Cow Shark (Hexanchus) Tooth - Morocco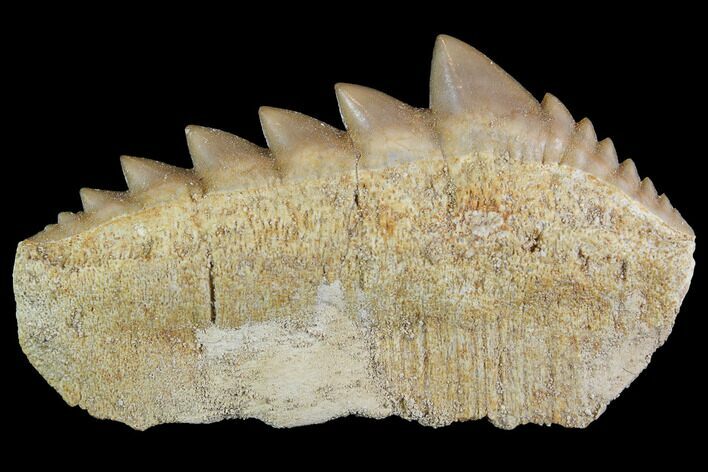 This is very large, 2" Cow Shark (Hexanchus agassizi) tooth from the phosphate deposits in the Oulad Abdoun Basin of Morocco. These teeth are fragile, so larger specimens like this one are rarely found intact. This one has a crack repair in the middle the tooth and a gap filled in the crack.

This shark has a large, thick body, with a broad head and blunt snout. The top jaw has jagged, cusped teeth and the bottom jaw has comb-shaped teeth. It lived in shallow water and was an opportunistic predator feeding on animals along the bottom.
SPECIES
Hexanchus agassizi
LOCATION
Oulad Abdoun Basin, Morocco
FORMATION
Phosphate Deposits