20" Plate Of Large Asaphid Trilobites - Spectacular Display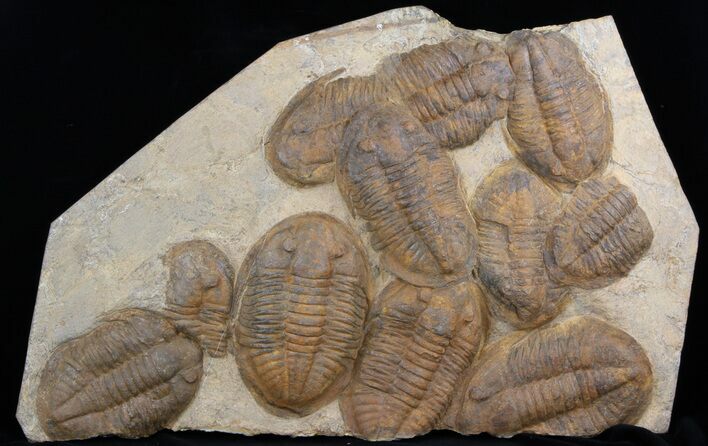 This is a mass mortality plate of large Asaphid trilobites from the Ordovician near Taouz, Morocco. The plate is 20" wide and the there are 9 complete or near complete trilobites on it with the largest being about 6.3" long. They have good relief from the surrounding rock. The orange coloration is due to the oxidization of iron pyrite.

This plate is NOT a composite, in fact I don't see any signs the plate was ever broken. There is minimal restoration done to the trilobites.

I very impressive display piece.
SPECIES
Undescribed Asaphid
AGE
Ordovician

LOCATION
Near Taouz, Morocco
SIZE
Plate 20x13.5", Largest Trilobite 6.3"