3.1" Asaphus Kotlukovi Trilobite Fossil - Russia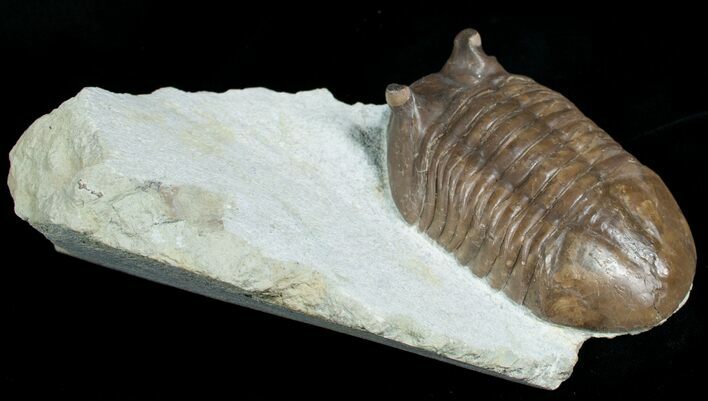 This is an large and very 3D specimen of the trilobite Asaphus kotlukovi from the Vilpovitsy quarry near St. Petersburg, Russia. It's Middle Ordovician in age or approximately 465 million years old. The trilobite is nice and prone and has nice dark shell preservation. The matrix has been trimmed so that it creates a very aesthetic, free-standing display.

Like nearly all of the trilobites from this region there is some shell restoration to replace shell that flakes off when the rock is broken during collection. Probably about 15% of the shell on this specimen as been restored, mostly on the right hand side.


SPECIES
Asaphus kotlukovi
LOCATION
Vilpovitsy quarry, St. Petersburg region, Russia