3.3" Early Cambrian Psedosaukianda Trilobite - Morocco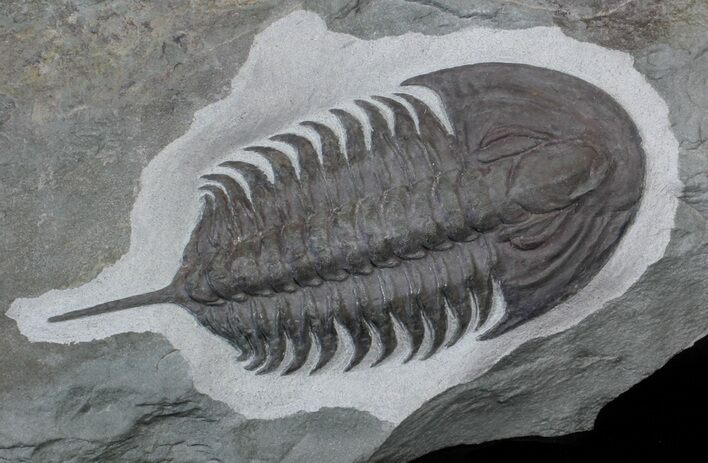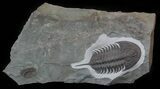 In the past couple of years, deposits near Issafen, Morocco have begun yielding a new assemblage of Early Cambrian trilobites. This is a large example of one, which is currently being called Psedosaukianda lata. There is a narrow and wide type of this trilobite, this is the wider variety. The wider specimens come from a horizon about 30m above the narrower specimens. More research is needed to determine if they are in fact distinct species or the difference in length/width ratio is due to trilobite size or differences in compression during fossilization.

There is some restoration to the pleural tips on the right hand side of the trilobite.



SPECIES
aff. Psedosaukianda lata?
LOCATION
Issafen, Morocco
FORMATION
Issafen Formation
SIZE
3.3" long (including spine)