3.35" Flying Crotalocephalina Trilobite - Spectacular Prep!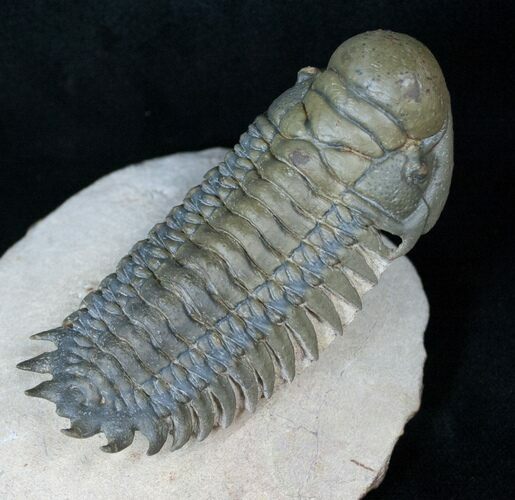 This is one of those trilobite specimens that makes you say, "wow they really do look like little aliens". It's a fantastically prepared Crotalocephalina gibbus from near Lghaft, Morocco. What makes this particular specimen so special is it was prepared in a "flying" pose by removing most of the rock from underneath so that it is perched on a pedestal. Even much of the matrix was removed from underneath all of the pleural spines. This would have taken DOZENS of hours of preparation work by a very skilled preparator under microscope.

The specimen is large for the species at 3.35" long and is perfectly prone. The only restoration is two small sections of shell, one on the occipital ring and one on the front of the head <1%.

SPECIES
Crotalocephalina (Crotalocephalus) gibbus
FORMATION
Lhandar Formation