3.8" Fossil Titanothere (Megacerops) Vertebrae - South Dakota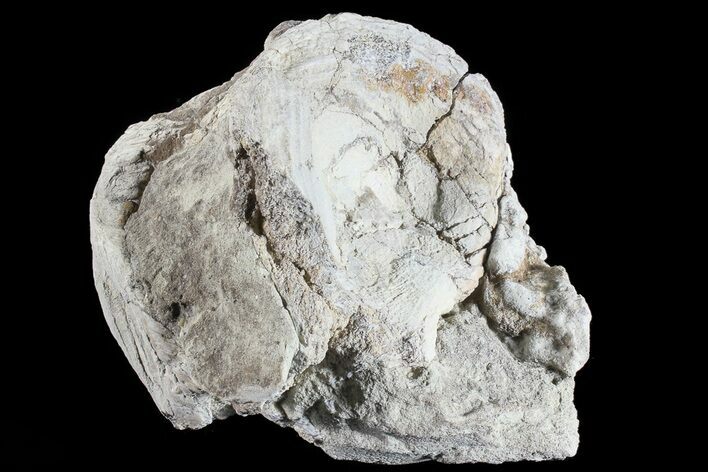 This is a fossil vertebrae of Megacerops (Brontotherium) sp., a type of Titanothere with small proximal portions of the vertebral processes still attached. It was collected from the Eocene aged Chadron Formation of South Dakota.
Titanothere's
are an extinct, massive, mammal that lived during the Eocene. While the very closely resembled a Rhinoceros, they were more closely related to todays horses. They first appeared 54 million years ago and when extinct at the end of the Eocene, 34 million years ago. The same genus has been described several times under different names Brontotherium, Titanotherium, Brontops, etc though Megacerops was the first and therefore technically correct one.
SPECIES
Megacerops (Brontotherium) sp.
AGE
Eocene

FORMATION
Chadron Formation