3.8" Triassic Fossil Fish (Boreosomus?) In Nodule - Madagascar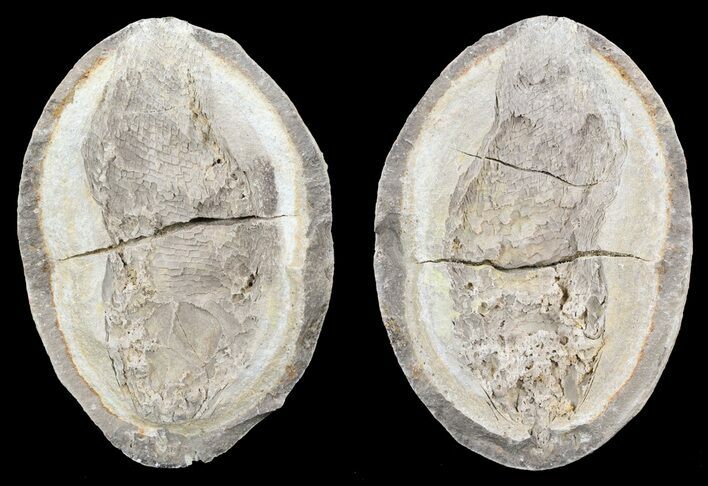 This is a Lower Triassic (247 million year old) fossil fish from preserved inside of a concretion. These uniquely preserved fish are found by cracking open the hard concretions, and show amazing detail such as scales and fins. There are about half a dozen different fish described from this location and this one is Boreosomus gillioti.

Both halves of the concretion are included.
LOCATION
Anaborana, Madagascar
FORMATION
Karoo Formation