4.2" Fossil Leaf (Populus)- Green River Formation, Utah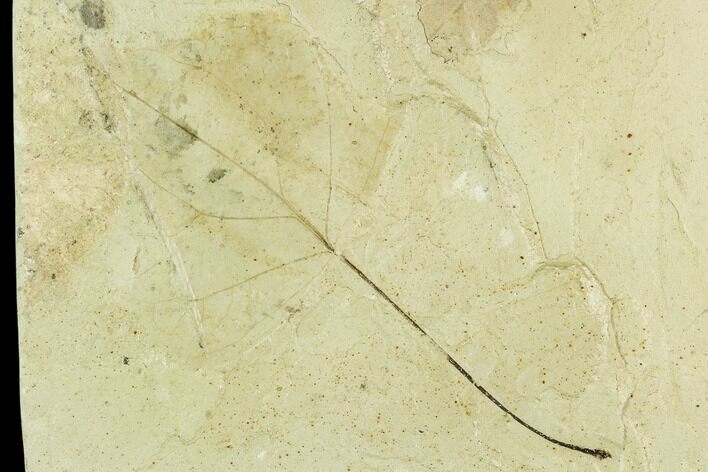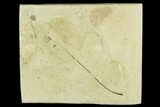 This is a 4.2" fossil leaf (Populus) from the Green River Formation, Utah. Diagnostic markers are difficult to identify in this specimen but it is likely P. lesquereuxi or P. wilmattae. There is a second leaf present possibly P. tidwellii or Salix sp., but there is not enough detail to make an accurate identification. Populus is the group that includes Cottonwoods, Quaking Aspen and other poplar trees.

While this formation is best known for well preserved fossil fish found in Wyoming, other sections of the formation contain a very diverse insect fauna.

Comes with an acrylic stand.
LOCATION
Uintah County, Utah
FORMATION
Green River Formation
SIZE
4.2" leaf, 6.9 x 5.0" rock