This Specimen has been sold.
4.8" Oval Shaped Fossil Goniatite & Orthoceras Dish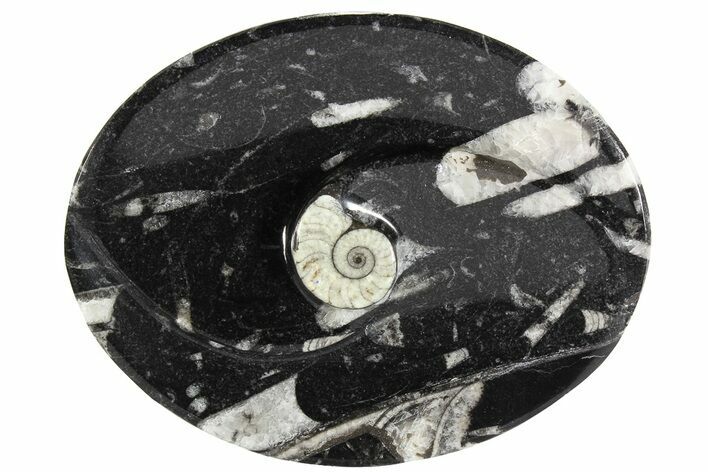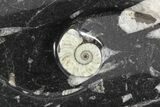 This is an oval shaped dish made out of polished rock containing 400 million year old
fossils
of Goniatites (a type of Ammonite) and Orthoceras (a type of straight cephalopod) fossils. These fossils are mined in the Atlas Mountains of Morocco. The dish is approximately 4-3/4 inches in diameter. The goniatite fossil has been repositioned, however both come from the same locality.
SPECIES
Orthoceras regulare & Goniatite sp.
LOCATION
Atlas Mountains, Morocco
SIZE
Roughly 4-3/4 inches in diameter