.44" Cretaceous Crocodilian Tooth - Hell Creek Formation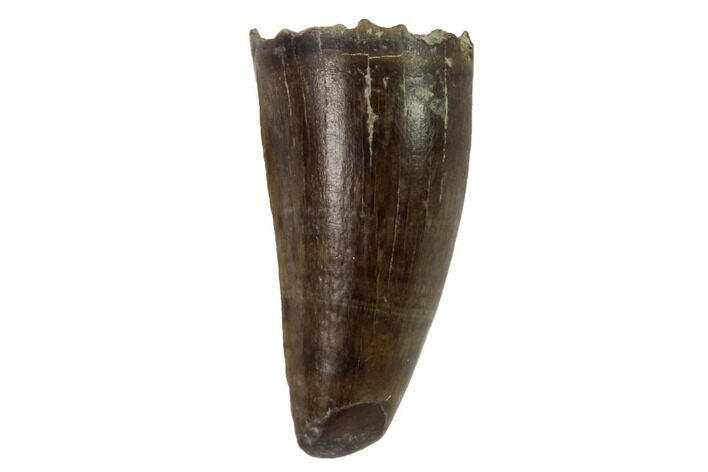 This is a nicely preserved fossil crocodilian tooth from the 66 million year old Hell Creek Formation of Montana. There are a number of genres of crocodiles and alligatoroids described from this formation with very similar teeth. Typically most of these teeth just get assigned to Leidyosuchus by collectors.

This tooth is feeding worn. Comes in an acrylic display case.
LOCATION
Carter County, Montana
FORMATION
Hell Creek Formation