.45" Pelagic Trilobite (Cyclopyge) Fossil - El Kaid Errami, Morocco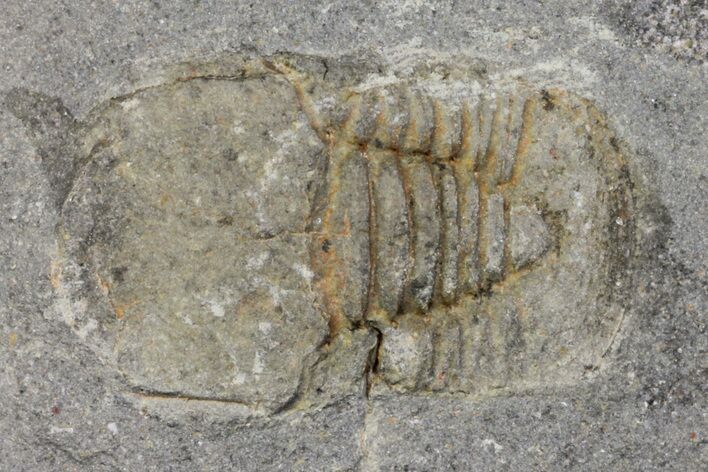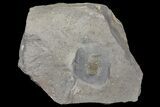 This is a .45" long example of an unusual pelagic trilobite (Cyclopyge) from El Kaid Errami, Morocco.

What makes Cyclopyge so unusual is that it is a pelagic (or free swimming) trilobite which lived in the water column, rather than on the sea floor. It was thought to have lived in deeper water (200m) where little sunlight filtered down. It had huge eyes on the sides of it's head, rather on the top like most trilobites. This which would have provided it with a great view looking to the sides and downwards.

In this example which is heavily compressed the eyes are squished flat and thus not visible.

SPECIES
Cyclopyge sibilla
LOCATION
El Kaid Errami, Morocco
FORMATION
Lower Ktaoua Formation