.67" Hadrosaur (Duck-Billed Dinosaur) Tooth - Montana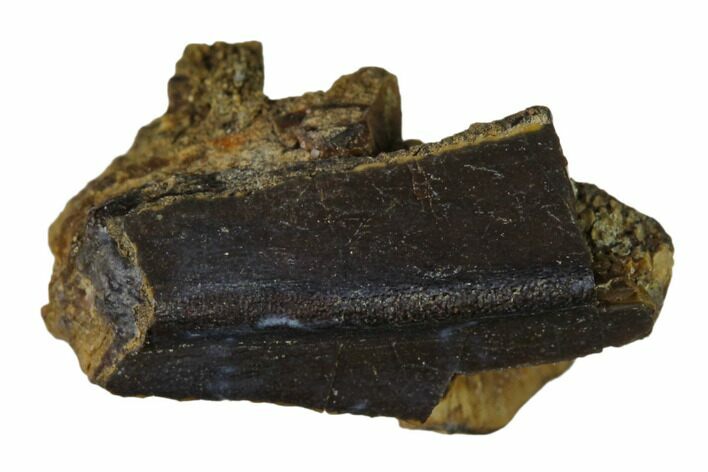 This is a .67" tooth from an unidentified Hadrosaur from the Judith River Formation, Montana. It is not a shed tooth like most and still partially embedded in the rock that it was found in. Comes with a small acrylic case.

There are several large hadrosaurs known from this formation including Lambeosaurus, Brachylophosaurus and Kritosaurus which it could possibly be. A lack of diagnostic markers, makes it impossible determine an exact species.
LOCATION
North Central Montana
FORMATION
Judith River Formation