7.1" Polished Petoskey Stone (Fossil Coral) - Michigan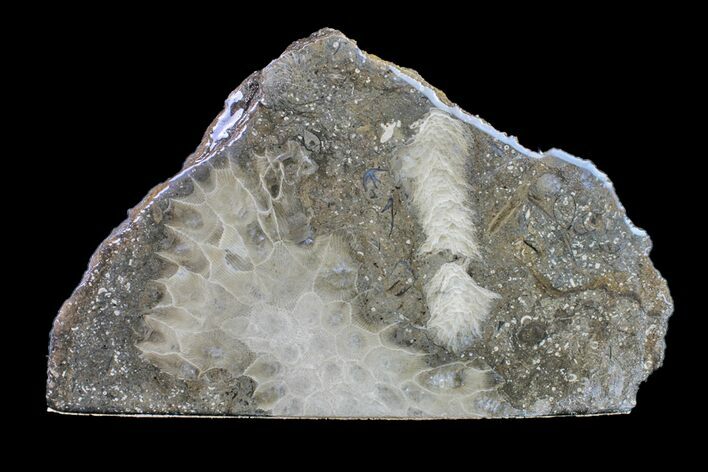 This is a beautiful piece of fossil coral (Hexagonaria percarinata) from Michigan. It has been cut flat on one side and coated in a clear epoxy. An additional edge has been cut flat and lined with cork for presentation purposes. The flat surfaces really allow for the detailed structures of the coral head to be seen.
Known locally as "petoskey stones" this fossil coral can be found along the beaches of Lake Michigan, Lake Huron, as well as in rock quarries from Alpena to Traverse City, Michigan. The species is Hexagonaria percarinata, a type of rugose coral that lived during the Middle Devonian period, about 350 million years ago. Petoskey stones are the state stone of Michigan.
SPECIES
Hexagonaria percarinata
AGE
Middle Devonian

FORMATION
Gravel Point Formation