9.2" Unprepared Sauropod Limb Bone Section - Colorado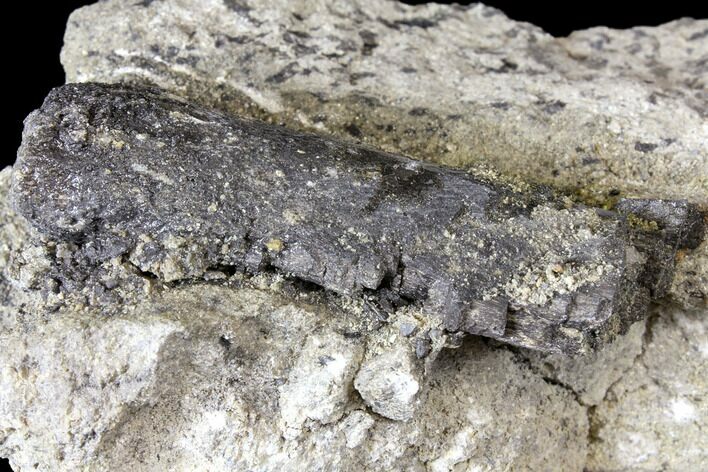 This is a 9.2" long, unprepared, fossil sauropod limb bone section from the Morrison Formation of Colorado. It is being sold as is and would make a great opportunity to do the preparation yourself. It would also make a nice display of how bones look when they are found.

There are a number of sauropods known from the Morrison Formation. The most common were Camarasaurs, Diplodocids and Apatosaurs, but there are at least a dozen other genera.
SPECIES
Unidentified Sauropod
FORMATION
Morrison Formation