Austerops Trilobite Mortality Plate From Jorf - 18 Individuals!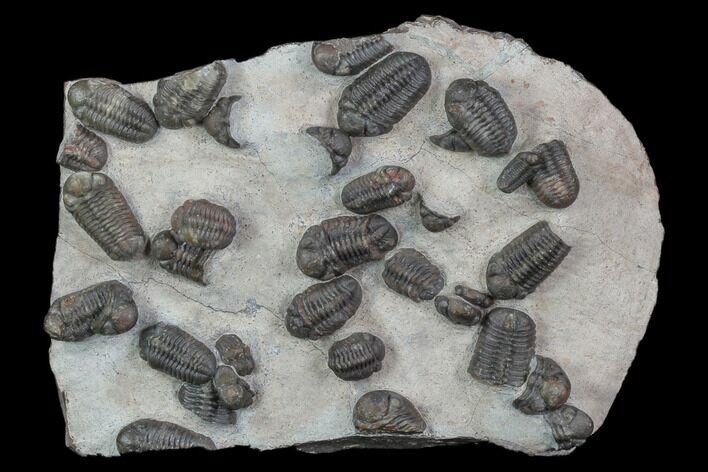 This is an incredible, mass mortality plate of beautifully, colored Austerops trilobites, collected near Jorf, Morocco. There are 18 complete or near complete individuals and many partials on this plate measuring 7.5" in wide. The specimens average about 1.23" in length and have wonderful shell detail including visible eye facets.

The rock from the Jorf area is extremely hard with almost a glass-like texture to it. This makes it very time consuming to prepare compared to other localities. Dozens and dozens of hours of prep work went into this piece.
SPECIES
Austerops smoothops
FORMATION
Bou Tchrafine Formation
SIZE
Plate 7.6x5.2", Largest Trilobite 1.3