This Specimen has been sold.
Bargain 1.25" Mosasaur (Eremiasaurus) Tooth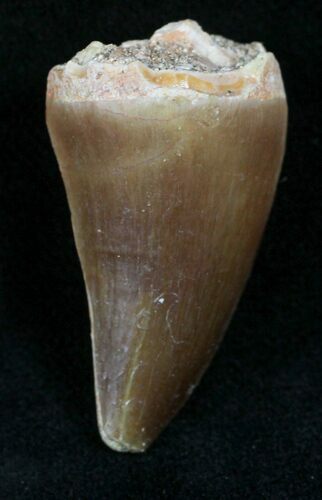 Here's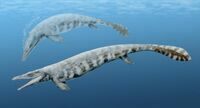 Artists reconstruction of a Halisaurus. By
Nobu Tamura
a beautifully preserved and quite large tooth of one of the most fearsome predators to ever roam earth's oceans, the Mosasaur. This tooth has been completely removed from the rock. These teeth are found near Khouribga, Morocco during phosphate mining operations and are Upper Cretaceous in age. There are several different types of Mosasaurs preserved in these rocks, and this
tooth appears to be from Eremiasaurus heterodontus
.
SPECIES
Eremiasaurus heterodontus (Mosasaur)
LOCATION
Khouribga, Morocco
FORMATION
Phosphate Deposits