Bargain, 10" Phareodus Fossil Fish - Reduced Price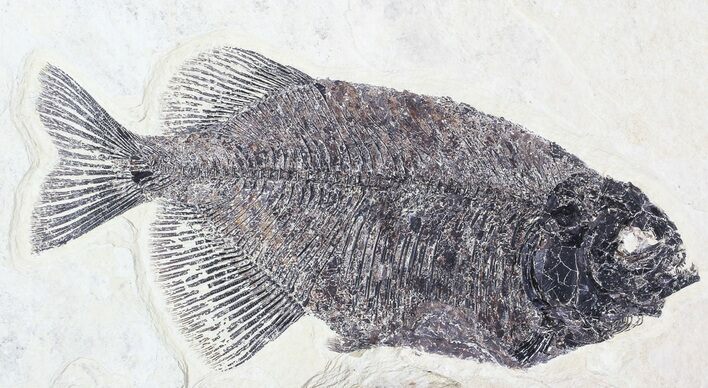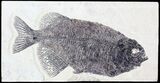 This is an 10" long example of one of the more uncommon fossil fish found in the Green River Formation. It has fine detail including fins, backbone and sharp teeth. The reason for the bargain price on this specimen is there is a chip out of the bottom of the slab of rock, and there is an area of restoration to the fish where the chip is.

Comes with a display stand. We can add a backing and wall hanger upon request for an additional $20.

If you look closely you can see how Phareodus has a mouthful of sharp pointy teeth making is a voracious lake predator. In fact the name Phareodus actually means "to have tooth" Spines from other fish such as Mioplosus and Priscacara have frequently been found preserved in it's stomach.
LOCATION
Kemmerer, Wyoming
FORMATION
Green River Formation
SIZE
10" long on 10.5x6.5" rock