Bargain, 19.5" Phareodus Fish Fossil - Huge Specimen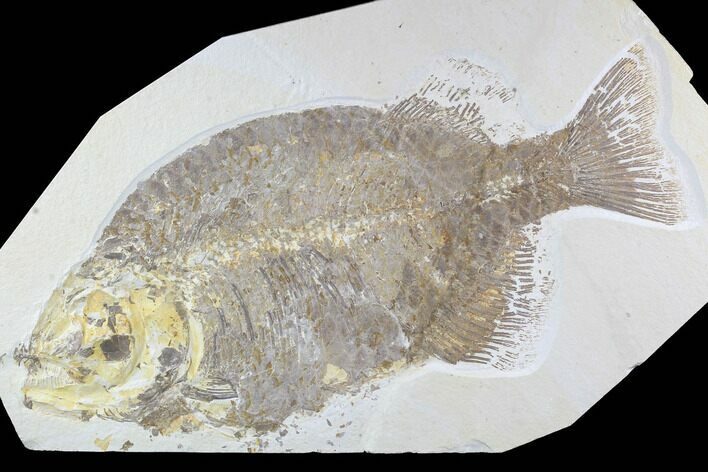 This is a bargain, 19.5" example of one of the more uncommon fossil fish found in the Green River Formation. It is a Phareodus from Warfield's Quarry near Kemmerer.

This specimen is HUGE but it's bargain priced because it's missing a lot of the "skin" off the front of it's head and there are several repaired cracks running through the rock and the fish. There are several, small Knightia fossil fish preserved on the reverse side of the rock.

It comes with a display stand or we can add a backing and wall mounting hardware upon request for a small additional charge.
LOCATION
Warfield's Quarry, Kemmerer, Wyoming
FORMATION
Green River Formation