Bargain, 2.5" Polished Lazurite Egg - Madagascar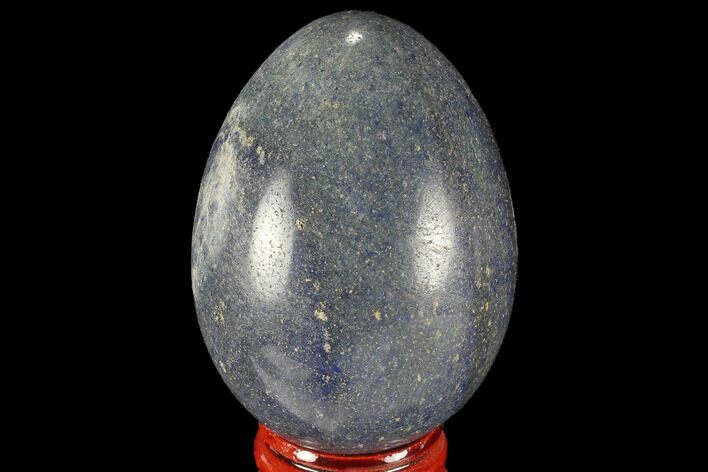 This is a polished lazurite egg, mined and crafter in Madagascar. Lazurite is the blue component of the mineral lapis lazuli. Lazurite is a deep blue to greenish blue, commonly containing or associated with grains of pyrite. In the right light, the egg can appear to look like a small galaxy with the pyrite grains sparkling like stars. This specimen comes with a display stand.

There are some minor fractures through this lazurite egg, hence the reduced price.