This Specimen has been sold.
Bargain Asaphus Kowalewskii Trilobite - 1.72"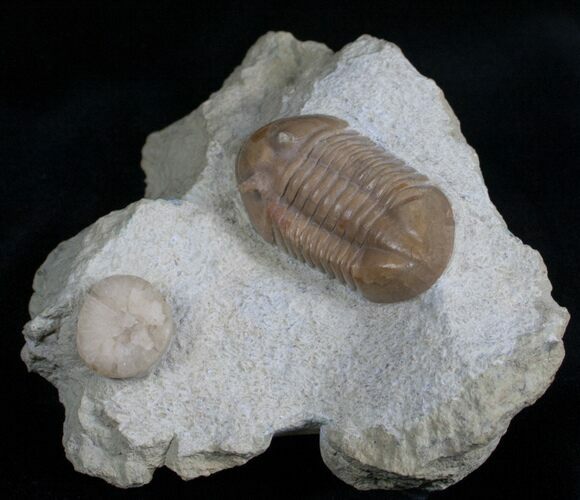 This trilobite was part of a lot of trilobites I acquired from an old collection. Unfortunately most the eye stalks which are quite long in this species were broken off and missing. Instead of restoring them, I decided just to offer this cute little specimen up at a bargain price. It's 1.72" long, very 3D, and their is a broken open cystoid also preserved on the plate. There is about 5% shell restoration on the body of the trilobite, which is typical of most of the Russian Asaphids as the shell tends to flake off during collecting. Even with the broken eye stalks it is still a really cool specimen.


SPECIES
Asaphus kowalewskii
LOCATION
Vilpovitsy quarry, St. Petersburg region, Russia