Bargain Moroccan Megalodon Tooth - 3.39"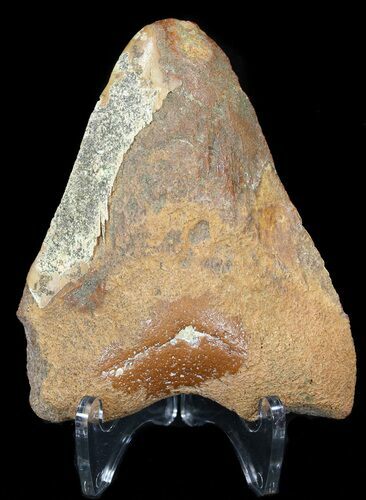 This is a 3.39" long, fossil
Megalodon
tooth from near Boujdour, Morocco. Complete Megalodon teeth from this site on the Western edge of the Sahara are RARE. This one is very beat up which is pretty typical of teeth from the locality. Most of the enamel is missing and the root is eroded.
SPECIES
Carcharocles megalodon
LOCATION
Boujdour, Morocco