Bargain Moroccan Megalodon Tooth - 3.49"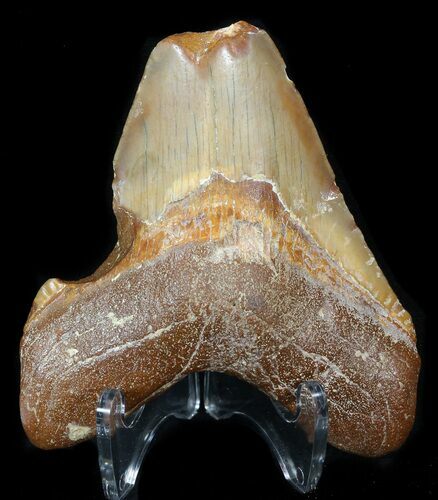 This is a 3.49" long, fossil
Megalodon
tooth from near Boujdour, Morocco. Complete Megalodon teeth from this site on the Western edge of the Sahara are RARE. Almost none of the teeth are complete and most of the ones I've seen on the market have been heavily restored with big price tags. This tooth has significant feeding damage but thee root is in great shape.
SPECIES
Carcharocles megalodon
LOCATION
Boujdour, Morocco