Bargain Spathacalymene Trilobite - Rare Species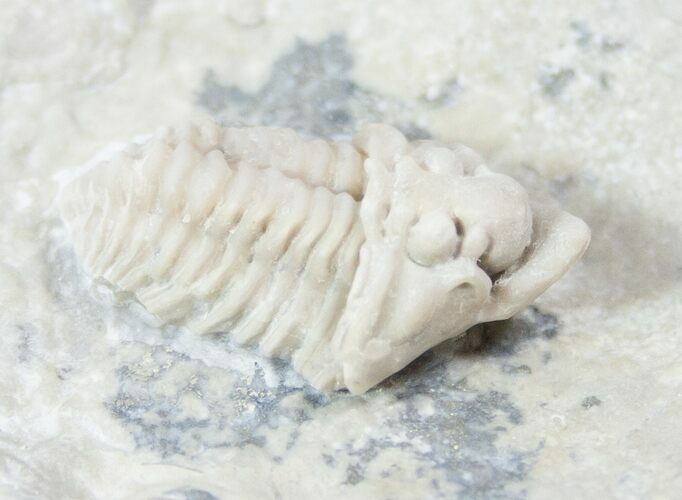 This is a rare Silurian trilobite from the Osgood Formation in Indiana, Spathacalymene nasuta. This trilobite has a distinctive snout projection off the front of the glabella that may have been used to stir up sediment for feeding.

Near perfect specimens of this species fetch into the thousands of dollars but this one has a some issues so it's offered at a bargain price. It has been remounted on the matrix, likely having been found in a ventral position and the shell on part of the left pleural field is missing. Still if you are a species collector this maybe the most affordable example of this rare and unusual trilobite that you see.
SPECIES
Spathacalymene nasuta
AGE
Silurian

LOCATION
Napoleon, Indiana
FORMATION
Osgood Formation